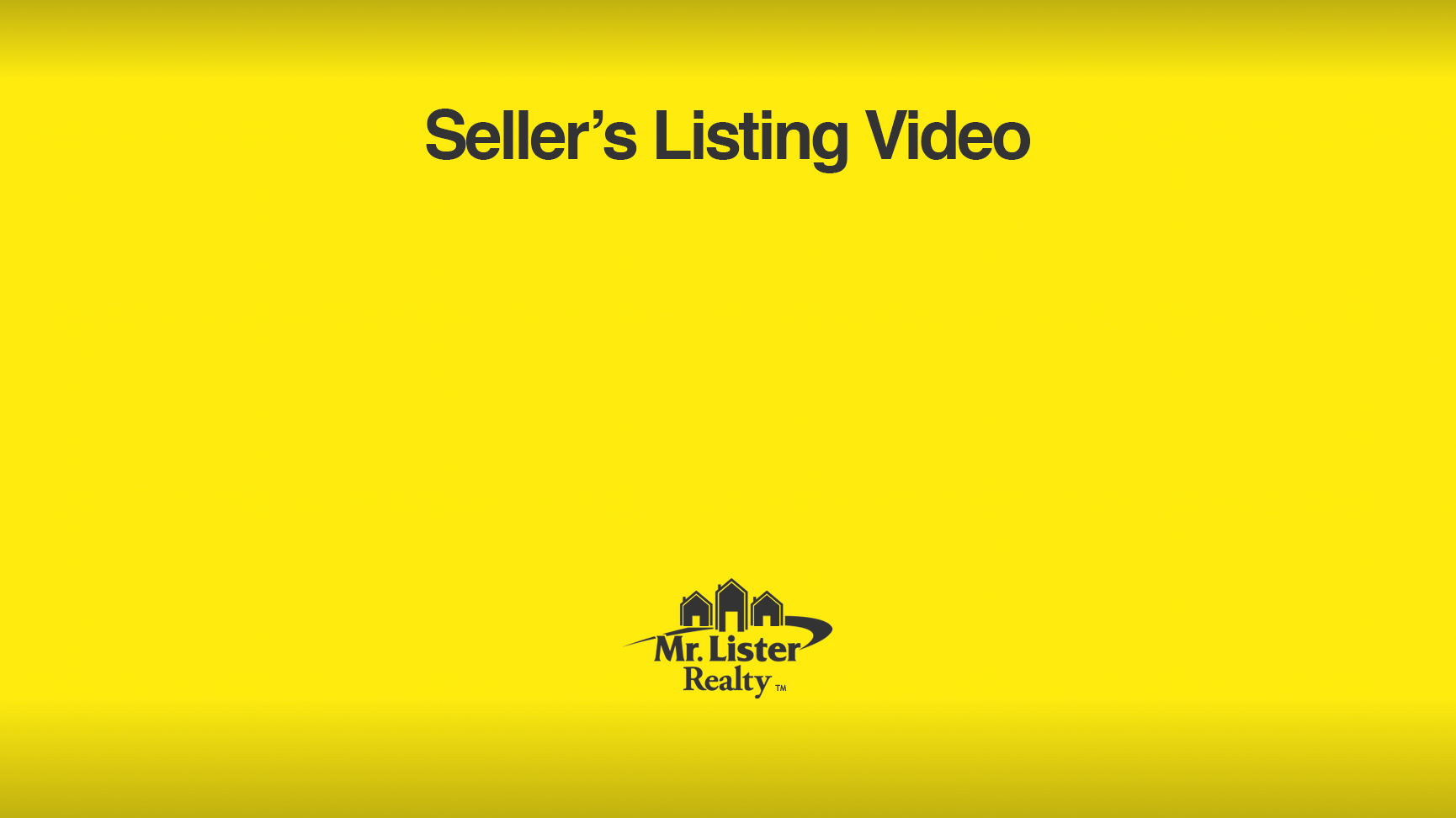 How Listing Your Maryland Home
Works With Mr. Lister
Click on Multiple List Home for Sale
Register and Create a Login
Key in Your Property Information
Choose Additional Options (if needed)
Pay Online & Digitally Sign Documents
Upload Property Photos
QUESTIONS OR CONCERNS?
Fill out this quick form and someone (a real, LOCAL person) from Mr. Lister will get in touch with you ASAP!
Why Sell Your Home With Mr. Lister?
Talk to a Live Licensed Realtor, not a recording
Exposure to All Realtors on MLS
Your Phone Number in the MLS
Personalized Property Description in the MLS
Agents Contact You Directly for Appointments
Commission Paid Only to Buyer's Agent
Intuitive self-paced listing system
List for 12 Months, Cancel at any Time
National Exposure on Realtor.com & other sites
20-30 Photographs in Your Listing
Free Blank Contract of Sale or Rental Lease
Providing a Menu of Services to Market Your Home
Mr. Lister Client Testimonials
Don't just take our word for it.  We have been receiving praise from our customers since 1996.  Here's what a few of them have to say about our service:
Great experience and they were extremely helpful when we had questions about offers and terms...highly recommend!Scott

I can say only the best for Mr. Lister Realty. Mr. Lister and his team helped me every step of the way. My emails and phone calls were answered the very same day and most of the time within an hour. I am truly a satisfied customer. Everyone went out of their way to help me sell my home. I appreciate everything Mr. Lister and his team did for me. A special thanks to Kelly. Thank you for making my experience a pleasant one.

Amazing product, amazing organization, amazing service. Jeremy and his team are pros-- they help guide the process for FSBO, and contribute solid advice. I would recommend working with Jeremy and his team 100%. I have used Mr Lister for 5 sales dating back to the first sale of my home 20+ years ago when Maynard owned it. Fast forward to today some of the same people still work there, along with new fresh leadership from Jeremy. They reached out-- when they didn't have to offering help, suggestions, and support. When I reached out their response time was immediate. The culture and service is above and beyond in a day when most organizations just want to shuffle paper and push you along your way. If you are considering listing your home-- I highly recommend you speak with Jeremy and his team! Only 5 stars are available, but I would give 10 if I could!


Mr. Lister was amazing throughout my home selling process. Kelly and Jeremy were helpful and thorough. I had some inconsistencies on the other side of the table with this sale and they were able to help me through them all. They were quick to respond and contacted me right away if there were any issues with showings so we could make adjustments. We sold our home for $20K over list at the appraised value and saved over $10K using Mr. Lister. I would 10 out of 10 recommend and I'm sure this won't be out last transaction together!

Brittany W.
13:38 08 Oct 21
Excellent group. No gimmicks. Knowledgeable and responsive. Great real estate partners. They execute on exactly what they say they will.

The realtor company MR. Lister in a nut shell is a company that List your home, up loads photos and contacts the Home Seller/Renter when contacted by potential buyers for a small fraction of the price it would cost to have a traditional realtor. The process is quick and easy to list your property with MR. Lister. This is the third time I have used this company and it gets better and better every time. They walk you through every step and are always available to assist and give great advice. To be honest I really couldn't tell that they were not my Realtor. The home was in the MLS listing, the photos were on all major real estate Websites, a sign was posted in my front yard and the BEST part was the cost. They were totally professional and moved with a purpose when getting my information out to the public for viewing. This is the only way to go. I will always use Mr. Lister and strongly encourage people to take advantage of this awesome company with such professional staff when listing your property. Thank You MR Lister for always taking care of my Real Estate needs🤗.


Great experience using Mr. Lister! Saved me nearly $8k! And Jeremy, Kelly, & Abbye were always super quick to reply back to my emails and answer any questions I had. Closing went smooth and seamlessly! Highly recommend!

Everyone was so helpful--they made the selling process so easy! And you can't beat the value. You have to have the time to put into it and do the work yourself (although they do offer all services so you don't have to do everything yourself), but it was worth it for us. We saved over $4K. Highly recommend them.

Patricia D.
11:28 17 Aug 21
An amazing experience working with Mister Lister. The professional experience, guidance and support were second to none. In addition to all of the support, we saved thousands of dollars on commissions. If you are selling your home reach out to Jeremy and Kelly over at Mister Lister. You'll be glad you did.

Electra E.
14:45 01 Aug 21
Mr. Lister is the way to go if you want a group of professionals, responsible people, helpful people, friendly people, knowledgeable people and you simply want to save a ton of money 💰

I had a very difficult deal and Jeremy and Abbye were both phenomenal!

Just listed and sold my Parkville property in 30 days with Mr Lister. Quick, knowledgable

Mr. Lister made it easy to to list my house on the MLS. They were very responsive with all of my questions, made recommendations, and had great resources which allowed me to sell my home. House sold within 2 weeks, at asking price. It was a good experience that worked well for me. Thank you!

Jeremy and Kelly were great! This was my first time selling a home "on my own" and it didnt feel like I was on my own at all. Always got back to me quick and even willing to work late. It was honestly my pleasure to work with them and I look forward to doing so in the future!

Selling our house with Mr. Lister was effortless! The team is extremely professional and provided advice and guidance every step of the way. We saved so much money in traditional listing fees. We highly recommend them for sellers looking to save money!

Alexandra A.
17:10 07 Jun 21
It was my first time selling the house on my own, Mr. Lister helped me every step of the way, answered all my questions, all my concerns. I should of used them a long time ago and saved some money. I feel very confident now doing it second time around. And the best part I saved a good sum of money doing it!


Great value in selling the home, saved us huge amounts of money.

I used Mr. Lister in 2004 when I sold my Bel Air, Maryland home. I was totally pleased with the listing and help they gave me. On multiple listing site within an hour after sending it. House sold immediately and was perfect. Glad to see they are still doing a great job😃 Mr. Lister posted our home in the MLS and we had a buyer within hours!! Excellent experience and the fees were nominal. This process to market your home is very simple and saves you thousands of dollars in traditional listing fees. Highly recommend.

Mary Beth C.
14:49 18 Apr 20
I am a real estate developer and have been listing my houses with Mr. Lister Realty for over five years now. Through the years, my company has sold close to 100 houses with him. Maynard is very responsive, returning every phone call and email promptly. He has extensive knowledge of the real estate industry, which is one of the reasons I love working with him. I am a real estate developer and have been listing my houses with Mr. Lister Realty for over five years now. Through the years, my company has sold close to 100 houses with him. Maynard is very responsive, returning every phone call and email promptly. He has extensive knowledge of the real estate industry, which is one of the reasons I love working with him.

Maynard Gottlieb @Mr. Lister, works non stop for his clientele! He's professional, kind, experienced, and he's readily available to answer any questions that come up. On top , I saved thousands of dollars with his flat fee listing service!!! Thanks Maynard!

Fantastic service. Great support uploading photos, always available to answer questions. Referred super photographer. Extremely happy with this affordable and really excellent listing service! Cathy H. B.
21:09 03 Mar 20
Love it, great food, service and prices !!


William F.
14:07 23 Sep 19
Wonderful service! Our house was listed on Friday on the MLS. We had a call that day and a contract by Sunday evening! We are still getting calls from agents and are happy to tell them that the house is under Contract!

Maynard was amazing! He took us through the entire process and made finding our dream home easy and fun. I highly recommend Mr. Lister.

Geoffrey A.
14:15 14 Jan 18 Margie Kreiner S.
19:45 30 Oct 17
Many successful transactions, at a price that is Affordable!

Allen Lobus S.
17:04 20 Sep 17
I have nothing but good things to say about Mr Lister Realty. I sold my house in 7 days, every time I needed advice, Maynard was only a phone call away. He was very knowledgeable and very responsive with all my questions and concerns. I was very impressed and I will highly recommend Mr Lister Realty to everyone I know! Danielle O.
00:47 17 Aug 16