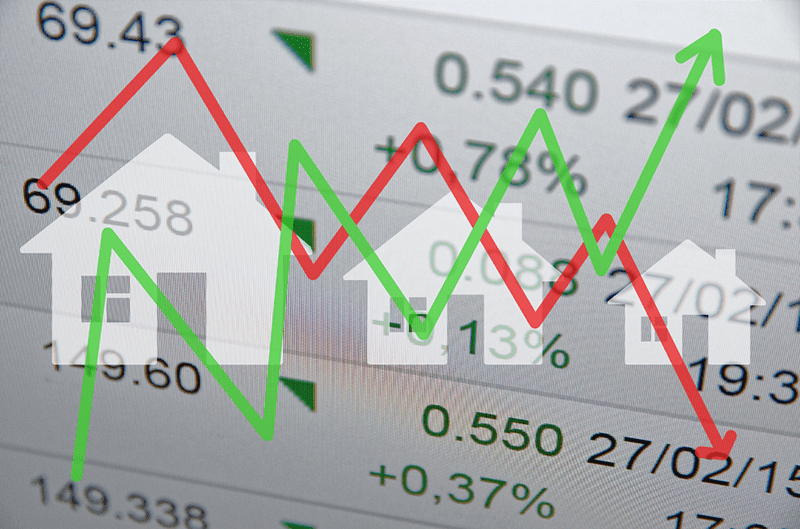 The real estate market is most definitely changing. Just a few months ago, it wasn't uncommon to see multiple offers on homes within a few days for significantly more than asking price with no Inspections. Sometimes, the Buyer agreed to pay all transfer and recordation taxes (normally split between the buyer and the seller) and I even saw offers with the buyer agreeing to make up any appraisal gap, ahead of it being appraised. In the Baltimore Metro Area, those crazy terms buyers were putting into contracts have begun to fade.
The craziness seemed to coincide with the Federal Reserve announcing the possibility of interest rate hikes to curb inflation. Once buyers and their agents realized that rates were going to go up, they all made a mad dash to get into a home before it happened. That created an environment where those crazy offers, as illustrated above, became prevalent. Not only were interest rates about to begin to go up but, as you've heard in the news, inventory for homes was still super low.
Now that interest rates have in fact gone up and will probably continue to rise, we are seeing the market begin to slow down. The rise in rates has pushed many buyers out of the market and those that are still planning to buy a home can afford about 30% less than they could just a few months ago. Inventory is still low, but it has picked up a bit, which means more homes for buyers to choose from. That in turn means not as much competition for each individual home. With fewer buyers and a bit more inventory, the market has settled down some. Homes are on the market longer and the terms put into contracts by buyers and their agents have gotten less aggressive.
We forecast that interest rates will continue to rise, and inventories will stay low. We anticipate a relatively strong seller's market through the summer. However, trying to predict what will happen after that brief period is anyone's guess as there are just too many factors that affect the real estate market in America to give any type of long-term forecast.